The Samsung Galaxy S22 Ultra is one of the most attractive phones in 2022. Therefore, the presence of the Samsung Galaxy S23 Ultra is of course an added value which will certainly tempt potential customers. Moreover, the Samsung Galaxy S23 Ultra comes with a chip from Snapdragon which is specially designed for higher performance.
What's the Samsung Galaxy S23 Ultra like? Take a look at the following prices and specifications for the Samsung Galaxy S23 Ultra.
Specifications for the Samsung Galaxy S23 Ultra
Screen
Dynamic AMOLED 2X 6.8 inches
Chipsets
Qualcomm Snapdragon 8 Gen 2
RAM
12GB
Internal Memory
256GB, 512GB, 1TB
Camera

200MP (wide)





10 MP (periscope telephoto)





10 MP (telephoto)





12 MP (ultrawide)


Battery
Li-Ion 5000 mAh
For users who want to feel HP flagship typical of Samsung in 2023, the Samsung Galaxy S23 Ultra is an okay choice. As the highest version in the series, this cellphone offers the most advanced specifications from all sides.
The device is available in 8GB LPDDR5X RAM paired with 256GB internal storage on UFS 4.0 standard. Apart from 8GB of RAM, there is also a version that uses 12GB of RAM with a storage variant of up to 1TB. Unfortunately, there is no external memory slot on this cellphone.
There is chipsets Snapdragon 8 Gen 2 which is ready to support all the strenuous activities you want to do on your cellphone. SoC flagship this is a new standard in the HP industry premium released in 2023, so there's no need to doubt its performance.
What's interesting is that the Snapdragon 8 Gen 2 specifically for the Samsung Galaxy S23 Ultra has been modified to make it more optimal. Because of that clockspeed The CPU in the Snapdragon 8 Gen 2 on the Samsung Galaxy S23 Ultra is different from other cellphones that use a similar chip.
Samsung calls it Snapdragon® 8 Gen 2 Mobile Platform for Galaxy.
The Samsung Galaxy S23 Ultra is accompanied by a Dynamic AMOLED 2X panel screen that supports up to 120 Hz refresh rate. Because it supports the use of the S Pen, the screen is also made the largest of the two younger siblings, namely 6.8 inches. The S Pen is also available on the cellphone, so there's no need to buy it separately.
A number of features flagship others are also a pity to miss, especially for those of you who like activities multi-tasking. For example, this HP already supports display out via Samsung DeX, both wired and wireless.
Then, you can take advantage of the Ultra Wideband sensor to find lost items, as long as these items have been paired with Galaxy Tag accessories.
On the Galaxy S23 Ultra, the S Pen is also present. The built-in S Pen that loyal Samsung Galaxy users have come to know and love offers even more possibilities for productivity, note-taking, hobbies and more.
All the innovation of the Galaxy S23 Series 5G that sets new standards is packed in a beautiful design that underscores the company's commitment to sustainability with more device components made using recycled materials than smartphones Another Samsung Galaxy
As part of the Galaxy S23 Series 5G, the Galaxy S23 Ultra comes with premium technology that can enrich human life and contribute to a healthier earth.
Samsung Galaxy has increased its use of recycled materials. Reflecting on the previous series, only 6 internal components were found on the Galaxy S22 Ultra 5G. The Samsung Galaxy S23 Ultra 5G actually comes with 12 internal and external components on the Galaxy S23 Ultra 5G.
The Galaxy S23 Ultra 5G also utilizes a wider range of recycled material sources than other Galaxy smartphone lines, including recycled aluminum and glass from manufacturing activities and recycled plastic from public consumption activities obtained from used fishing nets, PET bottles and water barrels.
The latest Galaxy S Series is also the first to present Corning® Gorilla® Glass Victus® 2 which offers durability for long-term use and is designed with an average content of 22% recycled material from manufacturing activities. 16 Plus, each model of the Galaxy S23 Series 5G comes in a newly designed box that utilizes paper materials made from 100% recycled paper.
Another selling point of the Galaxy S23 Ultra 5G is the camera. This camera presents a system that has been designed to deal with various lighting conditions in order to produce extraordinary details.
Enhanced Nightography features transform how the Galaxy S Series optimizes photo and video results in various situations. When recording the actions of musicians performing their favorite songs in the middle of a concert, taking selfies during a trip to the aquarium, or taking photos with friends in moments of togetherness, users will get sharper photos and videos.
noise which are usually annoying when taking pictures in low light conditions can also be corrected by the latest AI-based image signal processing (ISP) algorithms that are able to sharpen details and colors to improve image quality.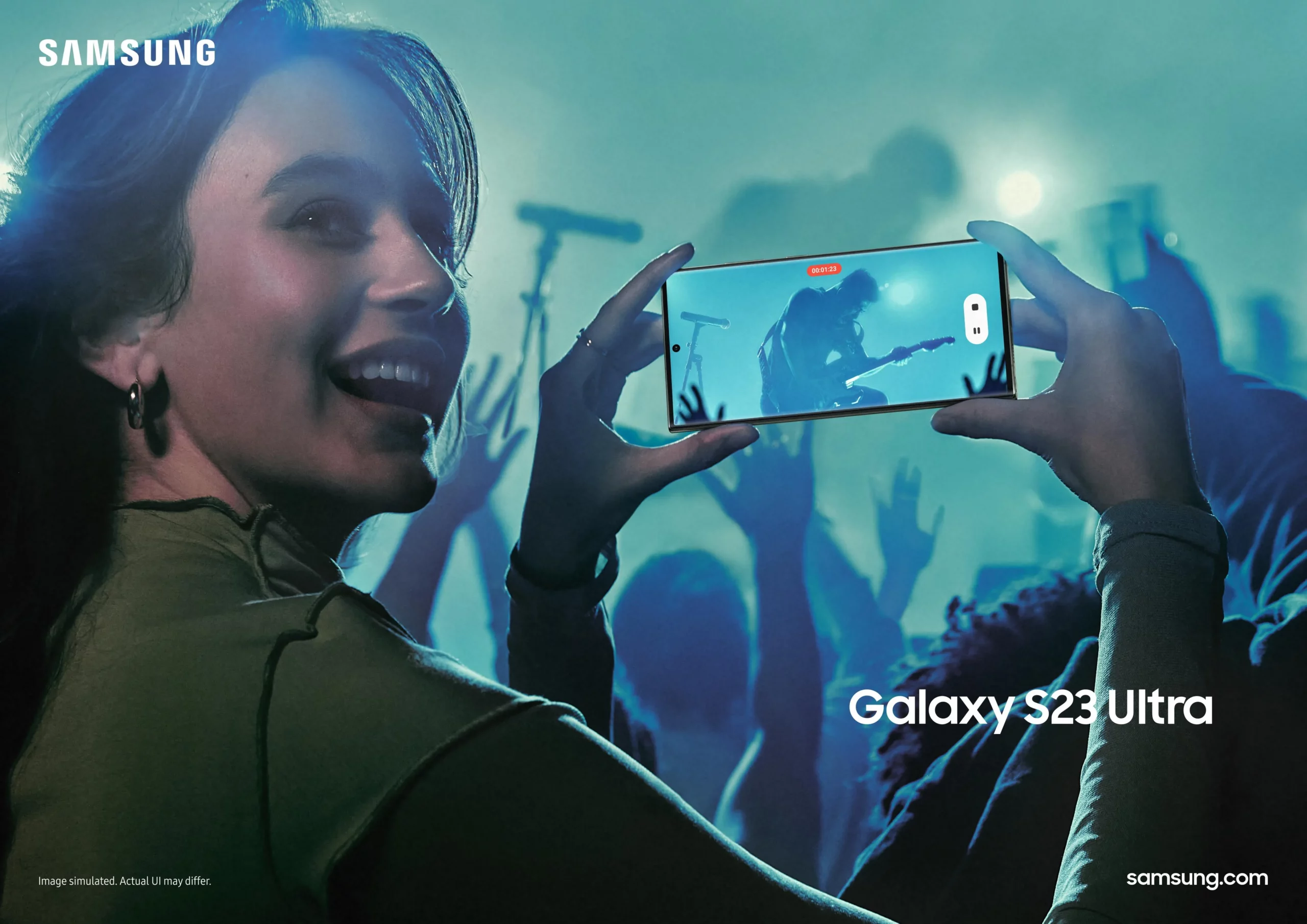 For the first time in the Samsung Galaxy device line, the Galaxy S23 Ultra 5G carries the latest 200MP Adaptive Pixel which is capable of capturing every epic moment with an extraordinary level of precision. This innovation is supported by pixel binning technology which is capable of running multiple levels of high-resolution processing at one time.
Then, because the front camera is becoming increasingly important for us in communicating, the Galaxy S23 Series 5G introduces fast autofocus and the first Super HDR front camera from Samsung with a jump in capability from 30fps to 60fps for better photo and video results using the front camera.
Price of the Samsung Galaxy S23 Ultra
The Galaxy S23 Ultra 5G comes in four color variants matt which are inspired by nature, namely Phantom Black, Cream, Green, and Lavender. The four series can be pre-ordered starting February 2, 2023 on the Samsung Indonesia website. As for the official price for the Samsung Galaxy S23 Ultra 5G, you can see below.
Galaxy S23 Ultra 5G RAM 12GB storage 256 GB IDR 19,999,000
Galaxy S23 Ultra 5G 12GB storage 512GB IDR 21,999,000
Galaxy S23 Ultra 5G 12GB storage 1TB IDR 25,999,000
Interestingly, during pre order, potential customers can get options free upgrades variant. For example, if pre order 12GB RAM variant storage 256 GB, then what you get is a 12 GB RAM variant storage 512GB.