MediaTek Helio G99 appears as either SoC or favorite chip in 2022. Various manufacturers smartphones wear in droves chipsets this one. It is said that the Helio G99 offers high performance with good power usage efficiency.
One of the manufacturers that has been attracted to using the Helio G99 is POCO. Chipsets This is also here to master POCO M5, a 2 million cellphone released in November 2022. In an online event that was attended by Caris Signal, Tuesday (6/12/2022), POCO Indonesia explained the reasons behind embedding the Helio G99 on the POCO M5 runway.
According to POCO Indonesia, Helio G99 makes smartphones can run heavyweight games well.
"Gen Z wants smartphones with maximum performance according to their passion, namely playing games. POCO M5 can be the answer," said Andi Renreng, Head of Marketing for POCO Indonesia.
Benchmark Score Helio G99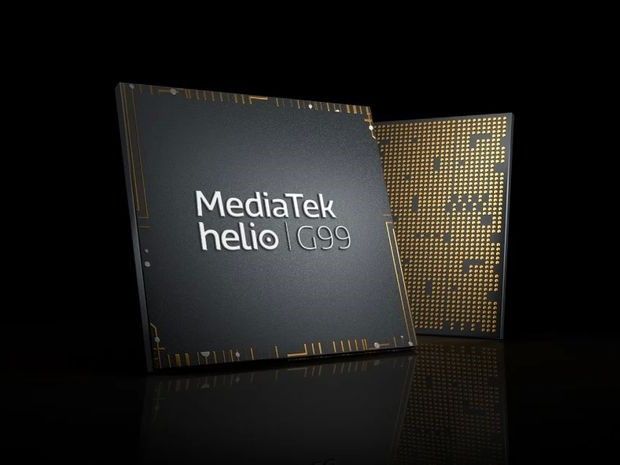 In tests conducted on various synthetic benchmark applications, chipsets MediaTek Helio G99 does show its superiority. On AnTuTu 9, the Helio G99 outperforms a lot chipsets 4G. The score is at 300 thousand.
Then in the GeekBench 5 application, the capabilities of the Helio G99 CPU again recorded impressive results. In scenario multicore, chipsets this one has 40% better performance than chipsets others that both use the 6 nm fabrication process.
For graphics processing, the Helio G99 recorded a 75% higher GFX Bench score than its competitors in the same class. All of the advantages of the Helio G99 have emerged thanks to MediaTek's slick mix.
These are the two performance cores of the Cortex A76 combined with the six efficiency cores of the Cortex A55 in the CPU. The installed Cortex A76 has been upgraded clockspeedits to 2.2 GHz. Up 0.2 GHz compared to the Cortex A76 on the Helio G96.
Furthermore, the fast ARM Mali G57 MC2 GPU remains in use. However, the performance is more stable because the Helio G99 uses a 6 nm fabrication process.
This modern fabrication process also has an impact on the efficient use of POCO M5 power. Armed with a 5000 mAh battery, POCO M5 is claimed to be able to be used to play games for 15 hours. Then, the cellphone can also last 21 hours to play movies, 42 hours on the phone, and 476 hours in normal conditions. standby.
Several optimizations are embedded so that the Helio G99's performance can be maximized on POCO M5. Starting from MediaTek Hyper Engine 2.0 Lite and Game Turbo 5 to boost performance, and Msync 1.0 for power efficiency. Then, besides that, LPDDR4X RAM and UFS 2.2 internal memory are installed so that the Helio G99's potential can be released even more.
Why is POCO M5 Only 4 GB RAM Variant Available?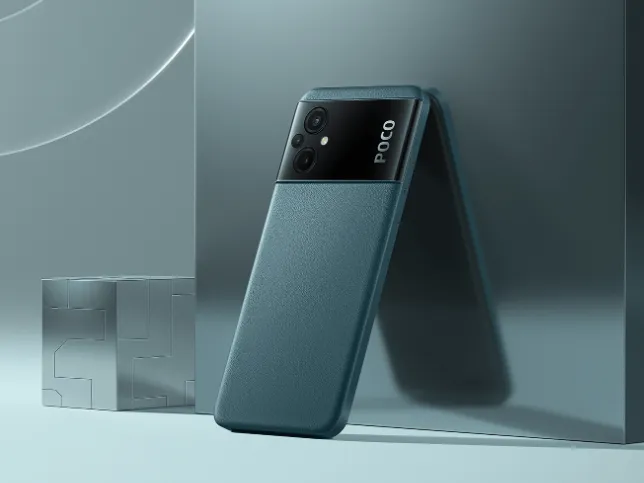 POCO Indonesia's Product Marketing Manager, Jeksen, said that the POCO M5 is smartphones 2 million who were able to score AnTuTu 9 at 300 thousand. This is a distinct advantage over the POCO M5, considering that a similar AnTuTu score can only be achieved by HP competitors at prices of 3 and 4 million.
Even POCO M5 can run heavy games like Genshin Impact, of course with adjusted graphic settings. It is on this basis that Jeksen believes that the POCO M5 is one of the most sought-after mobile phones at a price of 2 million.
It's just that, some people might ask, will the POCO M5 come with a GB RAM variant? This question, Caris Signal, conveyed directly to POCO Indonesia's Head of Marketing, Andi Renreng. To note, the POCO M5 circulating in Indonesia has a RAM and storage configuration of 4/64 GB and 4/128 GB.
Andi replied, 4GB of RAM is enough for a cell phone priced at two million (small). Still according to Andi, with 4GB of RAM, POCO M5 is still fast because of use chipsets Helio G99. He also said that POCO M5 was indeed designed for Gen Z who are concerned with performance.
Meanwhile, Gen Z who need HP with more RAM can choose another model. POCO offers cellphones such as POCO M5s which have a 6GB RAM variant and POCO M4 Pro. Both are claimed to be more suitable for purposes entertainment.
The POCO M5 has a RAM Extension feature which can be activated to increase virtual RAM up to 2 GB. You can use this feature to boost cellphone performance if the application you open requires more RAM.
So, that's the reason why POCO M5 uses it chipsets MediaTek Helio G99. It turns out that the Helio G99 was chosen because it is capable of making si smartphones so tight. RAM that is not too big is not too much of a problem because POCO M5's performance is still fast.
POCO M5 specifications
Screen
6.58 inch IPS LCD
Chipsets
MediaTek Helio G99
RAM
4gb
Internal Memory
64GB, 128GB
Camera

50 MP (wide)





2 MP (macro)





2 MP (depth)


Battery
LiPo 5000 mAh
Advantages
Read here