Xiaomi officially launches HP flagship the latest, Xiaomi 12T 5G in December 2022. This launch is also the closing for the release of HP and the Xiaomi ecosystem in 2022.
The presence of the Xiaomi 12T 5G on the Indonesian market adds to the line of cellphones flagship with specifications and features outstanding. This cellphone is predicted to be possible daily drivers for content creators.
Xiaomi 12T 5G is able to answer all the expectations of content creators for a cellphone flagship: good photo quality, clear screen display and rich colors, and has fast performance. Then, what are the other advantages offered by the Xiaomi 12T 5G? Find the answers below.
Xiaomi 12T 5G specifications
In order to answer the needs of creator content, Xiaomi slipped Triple Camera on Xiaomi 12T 5G. One of them is a 108MP main camera lens with Phase Detection Auto Focus (PDAF) and Optical Image Stabilization (OIS). Meanwhile, the other two consist of camera lenses ultra-wide 8 MP and 2 MP macro lens.
The presence of OIS on the main camera is able to provide quality photos. The photos have good detail, are stable, and clear. The existence of OIS also helps produce ultra clean low light shots. So, the photos will remain clear, detailed and minimal noise.
Meanwhile, the camera lens ultra-wideit can be relied upon to take pictures with a very wide scope. The photos have dynamic range and great details.
The macro camera can also take close-up photos with fine details. For video recording, it has reached a resolution of 4K 30fps. In addition to the three cameras on the back, the Xiaomi 12T 5G is equipped with a camera selfies 20 MP with HDR.
With a camera sector as good as this, of course the Xiaomi 12T 5G is able to meet the needs of creators for high-quality video and photo content.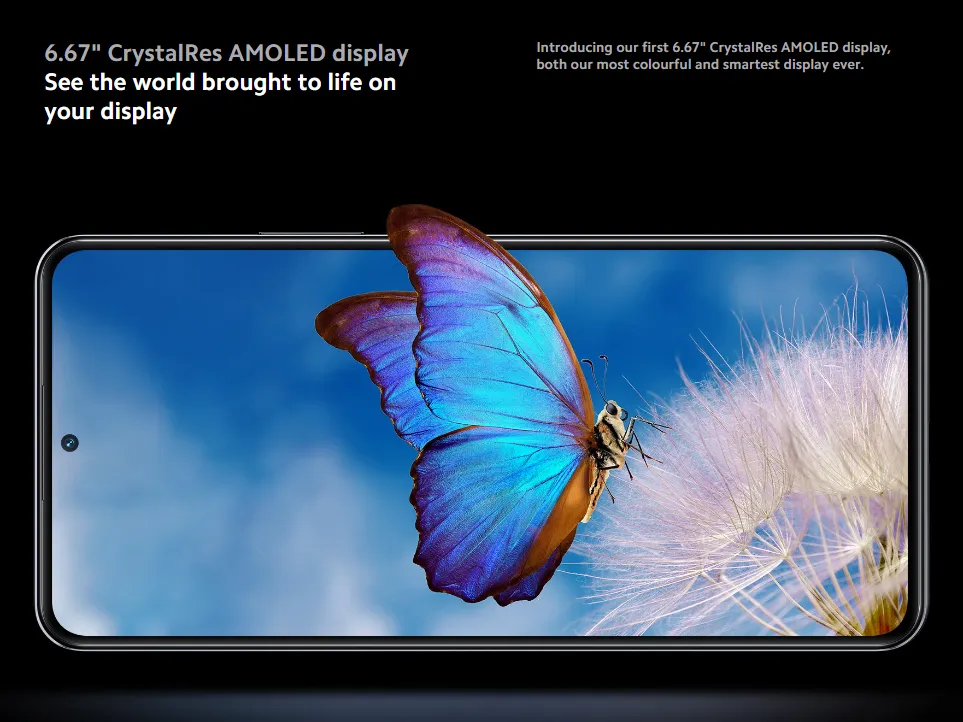 As a content creator, of course you need a cellphone with a clear screen and rich colors. Well, on HP flagship In this case, Xiaomi has embedded a 6.6-inch CrystalRes AMOLED display. Thanks to this panel, the Xiaomi 12T 5G has a clear screen display, clear and crystal clear.
This HP screen resolution reaches 1220×2712 pixels; higher than FHD+1080 pixels screen. The density of the Xiaomi 12T 5G screen reaches 446 ppi. This means that the screen of this cellphone is not only clear, but also has a good level of sharpness. The resulting color also has range wide, thanks to the presence of True-to-life 68 Billion Colors and DCI-P3 technology.
So, you don't need to worry about the display quality and colors produced by the screen. The quality of your photo and video content will be maintained. The resulting color also has a good level of accuracy, not much different from the original.
So that it doesn't get scratched easily, the Xiaomi 12T 5G screen has pocketed protection from Corning Gorilla Glass 5. Refresh-rate the screen is also 120Hz, so you will feel the experience scrolling smooth screen.
With a superior screen sector like this, you can definitely rely on the Xiaomi 12T 5G for various purposes. Not only creating content, but also watching your favorite movies. What's more, this cellphone is equipped with a qualified audio sector. Xiaomi 12T 5G pocketed dual speakers with DOLBY Atmos technology. So, the resulting audio quality is very clear.
All of its advantages are complemented by fast and consistent performance. The Xiaomi 12T 5G cellphone is driven by the MediaTek Dimensity 8100-Ultra SoC with a 5nm fabrication; complete with GPU Mali G-610 MC6. The presence of SoC and GPU is able to produce better power efficiency.
The fast performance is also supported by the RAM capacity of 8 GB LPDDR5 which can still be accessed.extend up to 3 GB, as well storage 256GB. So, this cellphone can't only be relied on for content just. But also do other activities, such as playing games.
Xiaomi's test results prove that HP flagship this is capable of bulldozing games Mobile Legends: Bang Bang with maximum fps at 90 using graphic settings super. Games others like Genshin Impact can run stably at 60 fps for one hour.
Relax, you don't need to be afraid of a decrease in temperature increase performance on this cellphone. Xiaomi 12T already pocketed cooling system advanced. The Vapor Chamber is 65% larger than the previous series. And this is also the largest Vapor Chamber in the Xiaomi T-series.
Its advantages are even more complete thanks to the presence of a 5000 mAh capacity battery. With a battery this big, the Xiaomi 12T 5G has screen-on-time reached 13.5 hours. The cellphone can be relied upon to watch movies for 15 hours, play games games more than 8 hours, play music up to 4 days, up to 6 hours of video recording.
No need to worry that it will take a long time to charge. Xiaomi 12T is equipped with HyperCharge 120W fast charging technology. So, you only need 21 minutes to fully charge it.
There are also 42 security features which include battery, charging pump, adapters to the circuit on the HP. The Xiaomi 12T 5G is also equipped with 9 temperature sensors, so that the temperature of the cellphone is monitored properly.
Well, the Xiaomi 12T 5G is also right for those of you who want to use this cellphone for the long term. Xiaomi promised three times software updates for the Android operating system, as well security patches up to 4 years.
Xiaomi 12T 5G comes with an elegant and premium design. The back of the cellphone is equipped with Corning Gorilla Glass 5 protection anti-glare finish which can protect the back of the cellphone from fingerprints. There are two Xiaomi 12T 5G color options that you can choose from: Blue and Black.
Pricing and Availability
The Xiaomi 12T 5G with 8GB of RAM and 256GB of internal memory is marketed at IDR 6,599,000 in Indonesia. The HP unit can be ordered via pre order starting December 1, 2022. Pre order starting at 12 pm on Tokopedia, the official Xiaomi website, Xiaomi Store, Xiaomi Shop, and Erafone.
Get various attractive offers and exclusive benefits such as VIP service and warranty up to 24 months. You can also exchange old cellphones with Xiaomi 12T 5G and get them cashback up to IDR 500,000.
Xiaomi 12T 5G specifications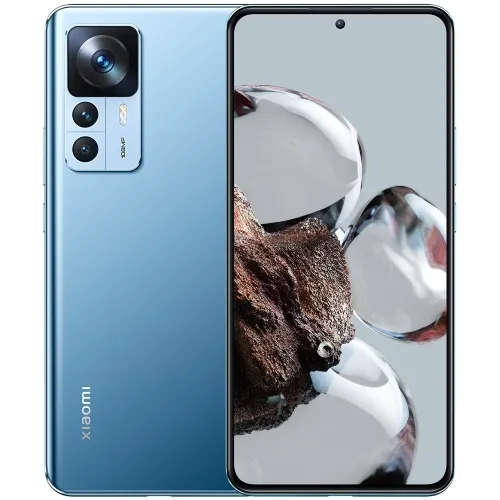 Screen
AMOLED 6.66 inches
Chipsets
MediaTek Dimensity 8100-Ultra
RAM
8gb
Internal Memory
256GB
Camera

108 MP (wide)





8 MP (ultrawide)





2 MP (macro)


Battery
LiPo 5000 mAh
Advantages
Read here