realme 10 was officially released in November 2022. realme is now committed to focusing on its loyal users. Targeting young consumers, Realme 10 is presented as the real terminators. This cellphone is here to overcome all the problems experienced when playing games and do multitasking.
problem like frame rate dropthe battery leaks, the screen is unresponsive, until the performance is not fast enough to be crushed by realme 10. Not only that, there are still many interesting things that HP brings with RAM and battery jumbo this. The answers you will soon find below.
Realme 10 specifications
The realme runway kitchen sector is mastered chipsets MediaTek Helio G99; SoC octa-core 2.2 GHz with 6nm fabrication. Chipsets it offers performance speeding in class. Coupled with support for GPU ARM Mali – G57 MC2 1.0 GHz. This GPU offers performance renders smooth graphics.
realme 10 is further strengthened by the presence of 8 + 8 GB LPDDR4X Dynamic RAM. So, you will get a total of 16GB of RAM on this phone.
Believe it or not, Realme 10 managed to gain an AnTuTu score of 400,086. Very high score for a phone mid-range. realme 10 even experienced an increase in CPU performance of up to 25% compared to its predecessor, realme 9.
The GeekBench 5 test results prove that Realme 10 can survive at 40 fps. Of course, without experiencing a decrease frame rate dramatic. As a result, Realm 10 experienced a total of 78% increase in terms of performance, compared to competitors in its class.
That way, you can play games favorites like PUBG Mobile or Mobile Legends, without any major issues. This cellphone is also suitable for multitasking. You can even have more than 10 apps open at the same time.
No need to worry about experiencing a decrease in performance. realme 10 has received TÜV SÜD certification with Fluency Rating A. This means you are guaranteed smooth performance for the next 36 months.
Realme 10's fast performance is also supported by a capable and durable battery sector. realme 10 is equipped with a battery with a capacity of 5000 mAh. The battery is 20% more power efficient.
You can even play games PUBG Mobile on frame rate 40 fps for 9 plus hours. realme 10 also has SUPERVOOC Charge 33 W fast charging technology. You only need about 28 minutes to charge the battery up to 50%.
realme provides this cellphone with a 6.4-inch screen with Full HD + resolution of 1080 x 2400 pixels. This Super AMOLED panel screen is equipped with Corning Gorilla Glass 5. So, you don't need to be afraid of scratches. Of course, the display screen is very clear and vivid.
Apart from that, the Realme 10 screen has pocketed refresh-rate 90Hz. That is, you can scrolling social media, or play games seamlessly. What's more, the brightness level of the Realme 10 screen has reached 1000 nits. Soyou can still see the screen clearly, even under the hot sun.
realme 10 promises stunning photo results. realme embeds a 50 MP Color AI lens as the main camera for this HP. There is also a 2 MP B/W lens and a camera lens selfies 16 MP. Color AI lenses are capable of producing photos with good detail, and of course rich colors.
The Realme 10 camera can also be relied upon for photos at night. This is thanks to the presence of ProLight Imaging technology and the Flash Night algorithm. So, realme 10 can process night photos 121% faster. The photos also have good color and detail.
To support the hobby of playing games and watching movies, realme presents 200% UltraBoom Speaker. As a result, the audio sector is able to present a volume that is 200% larger than before.
It doesn't stop there, Realme presents a new breakthrough on the design side. realme 10 is equipped with a Light Particle Design. The rear body is equipped with tiny particles like shining stars; produces a beautiful shine. This technology is also embedded so that fingerprints do not easily stick to the HP body.
In addition, realme 10 is coated with 6 Nano Films so that the rear body is not easily damaged. There is also a Plasma Atom layer. This layer helps create a unique gradient color.
Pricing and Availability
Realme 10 comes with two color choices: Rush Black and Crash White. HP with realme UI is priced at IDR 2,799,000. This price applies to the 4 RAM and 128 GB ROM variants. Meanwhile, the 8GB RAM variant with 128GB ROM is priced at IDR 3,199,000.
realme 10 4GB RAM + 128GB ROM variant can be found at Akulaku, Shopee and the official Indonesian website on November 11 2022. Meanwhile, realme 10 with 8GB RAM + 128GB ROM can be obtained through offline pre order from November 9-17, 2022.
Interestingly, you will get a special promo starting November 11, 2022. Realme 10 with a 4GB RAM variant and 128GB ROM is priced at IDR 2,499,000.
Apart from that, Realm cooperates with Erafone to present special student promos. You will get a discount of IDR 160,000. This special promo is available from 11-20 November 2022.
All of their products will be officially available on the Indonesian market starting November 18, 2022. How about, interested in bringing home the real terminators from this realm?
Realme 10 specifications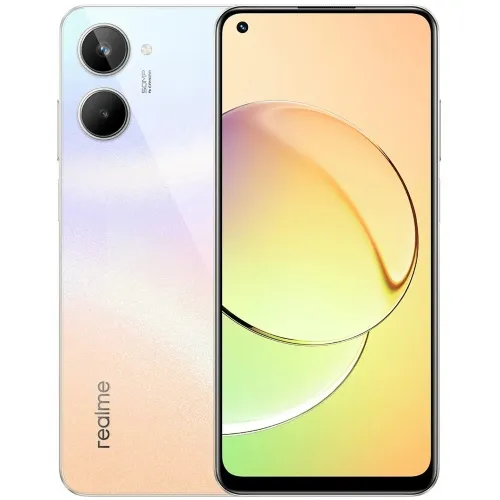 Screen
Super AMOLED 6.4 inches
Chipsets
MediaTek Helio G99
RAM
4gb, 8gb
Internal Memory
128GB, 256GB
Camera

50 MP (wide)





2 MP (depth)


Battery
LiPo 5000 mAh
Advantages
Read here