In the past, I was often surprised by HP's pricing strategy brands OPPO. They often sell cellphone products whose prices are always above average if you look at the specifications offered. Over time, I began to understand that specifications are clearly not everything. There are other things and features that make a cell phone sold at a certain price.
That's what I always see from OPPO A96. This is a successor product OPPO A95. This phone is priced at IDR 4 million. The price is actually reasonable for OPPO. However, of course not for some people who understand enough about specs.
Once again, a cellphone doesn't only talk about specs. There are other things that make a phone interesting. Likewise when I held the OPPO A96 product directly. It's not holding for a long time. However, I had time to examine this product more deeply and pay attention to what are the advantages and disadvantages.
So, what are the advantages and disadvantages of OPPO A96? Let's just look at the following explanation.
OPPO A96 specifications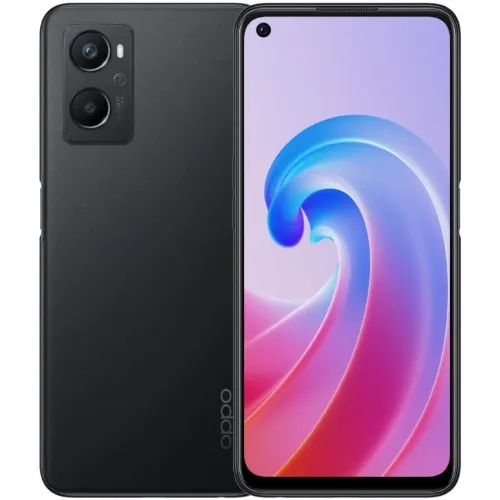 Screen
6.59 inch IPS LCD
Chipsets
Qualcomm Snapdragon 680
RAM
8gb
Internal Memory
256GB
Camera

50 MP (wide)





2MP (depth)


Battery
LiPo 5000 mAh
Advantages
Read here
Advantages of OPPO A96
With a price tag of IDR 4 million, OPPO A96 has its own charms. This attraction is a selling point that might be worth considering when proposing this cellphone.
1. Good Design and Build Quality
Comes with two models, Pearl Pink and Starry Black, OPPO A96 presents a design that is quite attractive in terms of appearance. However, this design doesn't shine or look like the shine of plastic phone designs that look like glass.
It's just that OPPO still names the design of this cellphone as OPPO Glow. The naming refers to the change in the color of the phone's body when viewed from a certain angle. I was also a little confused when I saw it live. The Pearl Pink variant doesn't even look like Pink. Sometimes it can be a bit bluish, it can also be white.
Scratch resistance is not the only selling point. The design of OPPO A96 is also considered by OPPO A96. An example is internal testing for various tests. OPPO claims that this cellphone has passed a drop test from a height of 1 meter 28 thousand times.
This is of course a distinctive feature of the OPPO A96. Apart from that, this non-glossy looking design is also applied to make the design look more sturdy and leave no fingerprints.
The OPPO Glow design is also applied so that the cellphone looks like it has the effect of a million star diamonds. However, to be honest I wasn't impressed with the design. It doesn't look luxurious in appearance and when held, but what's interesting is precisely what is offered by the body design features.
The feature in question is the scratch-resistant body design. At least that's what OPPO claims. However, this claim seems to have a point considering I saw the scratch test on the surface of the OPPO A96 body myself.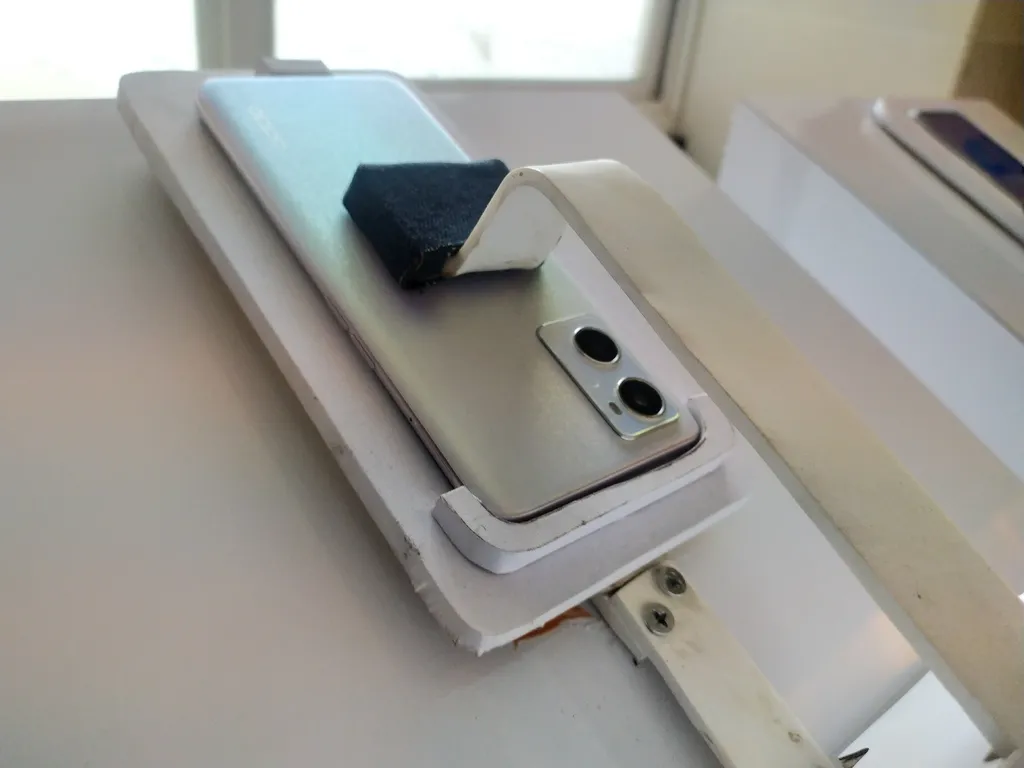 The 1 meter count may measure from the table so the user will not worry when the phone trips and falls off the table.
Another test is a test in a very cold and very hot temperature environment, namely 15 degrees to 55 degrees. In these various temperature conditions, OPPO A96 managed to escape and continue to run well.
Because of these various things, this cellphone with dimensions of 164.4 x 75.7 x 8.4 mm and weighing 191 grams can be called a cellphone that has build quality the good one. In addition, this large design is still quite comfortable in the hand. Moreover, this phone implements a finger reader system on the button power which is on the right. This makes access to the phone much easier.
2. There is Water Resistance
The good body design of OPPO A96 is also applied to this one feature. A feature that is rarely present on cellphones priced at Rp. 3 or Rp. 4 million. Not nonexistent but rare. These features are IP5X dust-resistant and IPX4 water-resistant. Or if combined IP54.
IP54 certification refers to the ability of OPPO A96 against dust and water for certain parts. This means, this phone is not all parts safe against water. Of course this means that the OPPO A96 is not a cellphone that can withstand being immersed in water.
At least for the rain still relatively safe. It's just that of course not to be intentional or for unforeseen circumstances. This ability makes OPPO A96 still classified as suitable for use in environments outdoors. Examples are used for needs online drivers or drivers logistics.
3. Screen with various features that are okay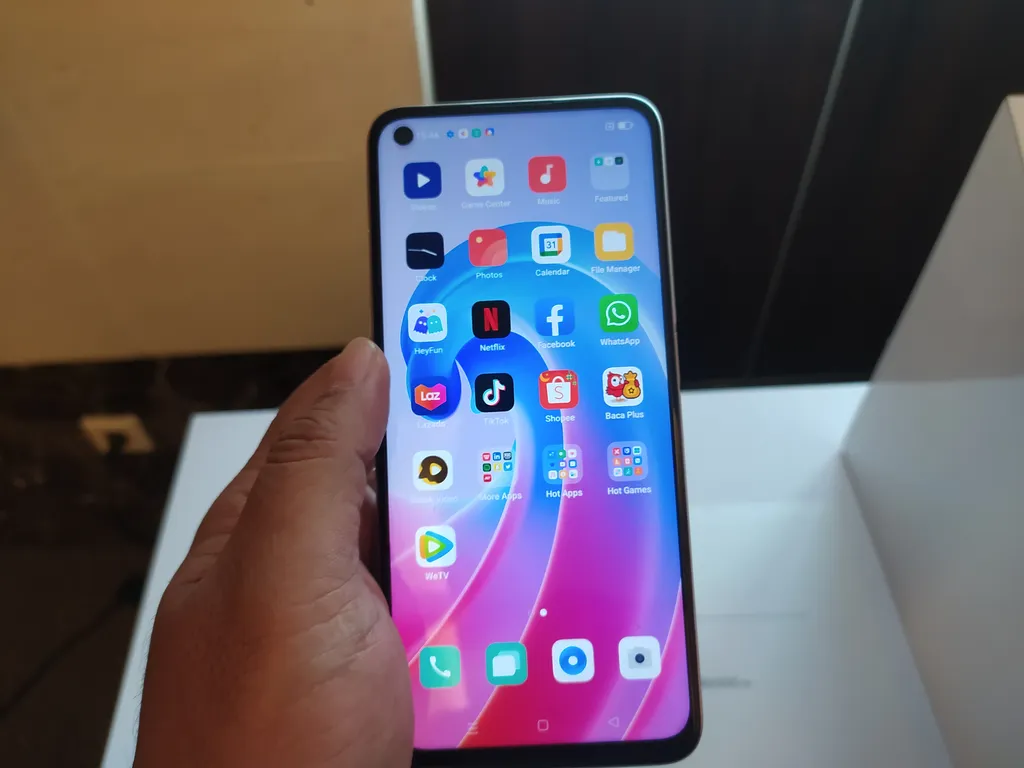 OPPO A96 comes with a 6.59-inch Full HD+ (1080 x 2412 pixels) screen with refresh rate 90Hz. There is an Adaptive Refresh Rate feature that will automatically select refresh rate 60Hz or 90Hz. This option will be automatically adjusted depending on the content or application used. The screen also supports a touch sampling rate of 180Hz.
The screen panel used is IPS. This panel is able to present good visuals. At least based on my eyes when looking at the screen. Moreover, OPPO itself claims that this cellphone screen has 96 percent NTSC Wide Color Gamut.
This claim is not an exaggeration because the visuals are quite beautiful. There is an All-day AI Eye Comfort feature as well which makes the eyes quite comfortable looking at the screen continuously.
This claim of a good screen is also strengthened based on the reviews from the Youtube channel NL Tech. According to him, the OPPO A96 screen is able to present a good display. The bezel is quite thick, especially for the bottom. However, this is not a big problem because according to him, the screen bezel of this cellphone is symmetrical. As for quality, once again, according to him, this is good, although of course not as good as OLED display panels.