The Covid-19 pandemic has had a profound impact on the industry smartphones. Because of the pandemic, chip-making components have experienced an increase in price and production chipsets also so rare. This is one reason why the phones launched in the first half of 2022 are not as attractive as in 2021.
Cellphone manufacturers are finally faced with difficult decisions to continue to be able to create competitive HP. They have to increase the selling price a little so that the phone has full features, or design a phone with a focus on certain features for a reasonable selling price.
However, POCO M4 Pro seems a bit different. Because The latest POCO cellphone which launched in March 2022, is a middle-class cellphone with the most complete features. The only feature missing from this phone is support for 5G connectivity.
Caris Signal also had the opportunity to try POCO M4 Pro after POCO Indonesia sent a test unit. POCO Indonesia said that this cellphone is not a successor to POCO M3, nor is it a substitute for POCO M3 Pro 5G. POCO M4 Pro is positioned as an alternative to POCO M3 Pro 5G.
This positioning indicates that the POCO M4 Pro is on the same level as its sibling, even though it doesn't have 5G support. Because it is considered one level, POCO M4 Pro should have other features in exchange for the absence of 5G support.
In this article, we will discuss the features of the POCO M4 Pro. Therefore, see our discussion in this article to the end!
Specification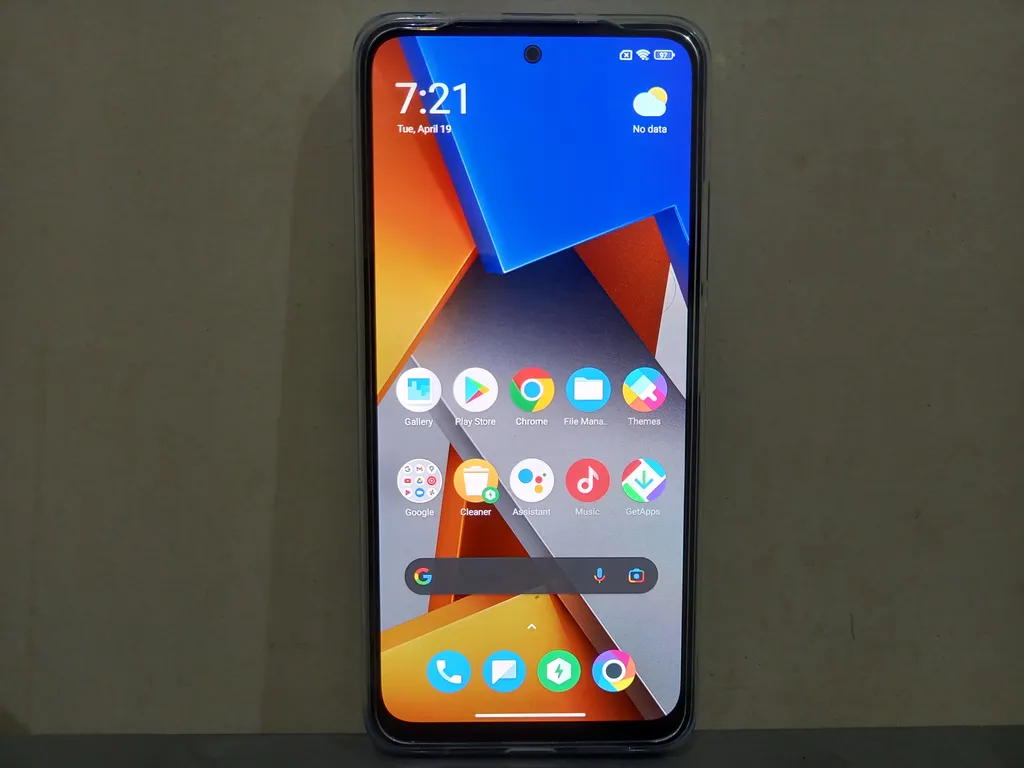 Screen
AMOLED 6.43 inches
Chipsets
MediaTek Helio G96
RAM
6gb, 8gb
Internal Memory
128GB, 256GB
Camera

64 MP (wide)





8 MP (ultrawide)





2 MP (macro)


Battery
LiPo 5000 mAh
Advantages
Read here
Fill in the Sales Box
The sales box for POCO M4 Pro is still typical like HP POCO in general. It is made of cardboard which is thick and sturdy, and has a yellow base color. When we opened the box, we immediately found a cellphone unit with an anti-scratch layer installed on the screen.
Under the cellphone unit there is a special compartment whose contents are: SIM card ejector, documents regarding usage guides and warranty information, softcase clear, a thank you card from Head of Marketing POCO Indonesia Andi Renreng, as well as some POCO stickers.
Not only that, this HP sales box also contains a USB A to C cable and head chargers with output 33W. POCO M4 Pro can be said to have a complete sales package!
POCO doesn't seem interested in eliminating yet chargers in the sales package under the pretext of creating environmentally friendly products. The description of the contents of the sales box can at least give an idea when you buy POCO M4 Pro in the future.
Design
The unit we tested was the POCO M4 Pro with the Cool Blue color variant. In our opinion, this color variant is a safe choice for all ages. This color is not as flashy as POCO Yellow, but still looks trendy like Power Black. The POCO Yellow and Power Black designs can be seen in the image below.
When we first saw the appearance of this cellphone, we were reminded of the POCO M3 design. This is because both phones have large camera modules. Even so, the POCO M4 Pro camera module has a neater camera arrangement.
The reason is, there are no more protrusions other than those created by the module itself. A trendy impression is also created because this cellphone has a screen with a camera hole in the top center position. That screen also has bezel (frame) is thin on the top, left, and right. Meanwhile, bezel the bottom is still a little thick.
Holding the POCO M4 Pro feels comfortable. It's sturdy, but also thin and fairly light. This cellphone is completely different from previous POCO cellphones which have a thick and heavy body. Understandably, the dimensions of this phone are only 159.87 x 73.87 x 8.09 mm and weigh around 179.5 g.
This size makes this cellphone the thinnest and lightest POCO M series cellphone ever. The convenience of the POCO M4 Pro is also supported finishing the body. POCO gives finishing textured back cover.
finishing This keeps the phone from fingerprint smudges. Meanwhile, the frame of this phone has finishing or smooth polish.
Meanwhile, even though the body frame is flat (flat), the edges of the back cover still have a curve. The existence of these curves certainly adds to the grip because it follows the contours of the hand.
The only thing lacking from this HP design lies in the buttons. We feel the volume control button is less stable because it feels wobbly when touched. Then, button powerits quite sturdy and clicky.
However, it would be better if the button power it is designed in a slightly concave position, bearing in mind that it also functions as a fingerprint scanner. The concave position will make it easier for the thumb to find the button powerespecially when the user wants to open the phone without looking at it.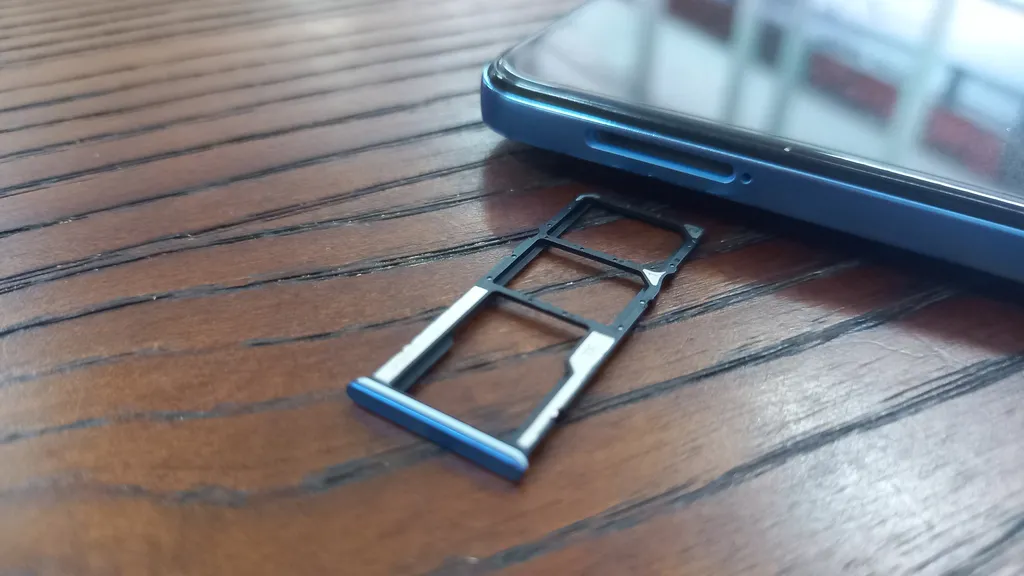 As for besides the button power and volume (which is on the right side), we found several other components in this part of the HP chassis. On the bottom side there is a microphone, a USB C port, and speaker. On the left there are two SIM card slots plus a microSD card (triple slots).
At the top there audio jacks 3.5mm, earpieces merged with speaker secondary, second microphone, and infrared blaster. Oh yes, POCO M4 Pro has IP53 certification. This means that the body of this cellphone is resistant to dust and splashes of water.